Replate is launching a UC Berkeley specific APP, Replate Marketplace, which connects students/ businesses/ organizations with excess food with food insecure students. Replate would like help identifying who are likely app users on each end of the equation, and how best to reach these potential users.
Construct user personas for Replate Marketplace APP users and provide product feature recommendations based on their preferences and concerns. 
We collected
300+
survey results from Berkeley students. Top three meal sources for respondents are cooking, eating out, and dining halls.
28.5%
said they have skipped meals in the past two weeks to save money, and
50.4%
said they've stretched out the size of at least one meal to make it last longer. Around
70%
of respondents said they are willing to try out this APP if they can receive free food. After conducting focus groups and having them try out the APP, we identified the user persona: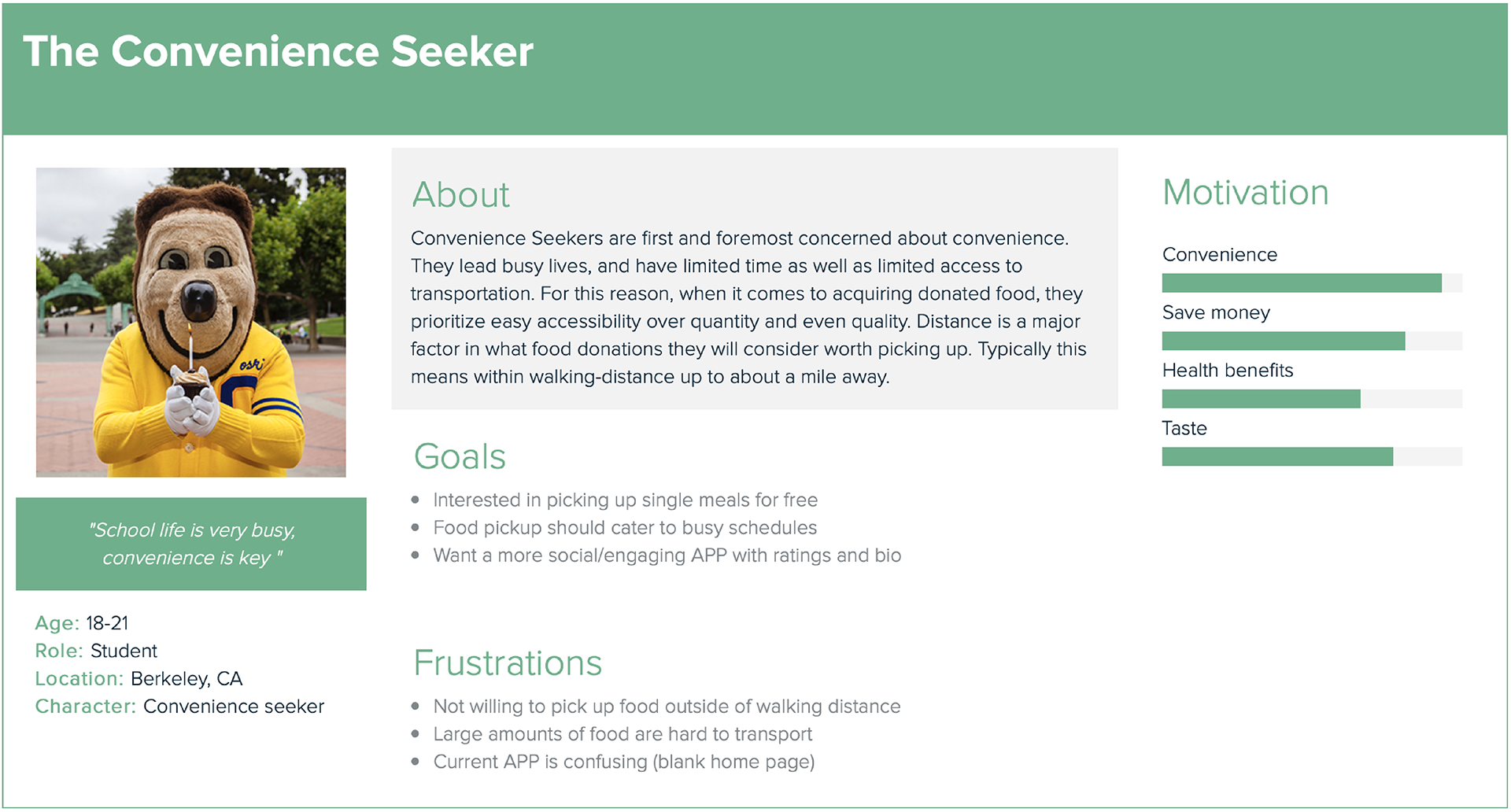 After identifying user pain points, we decided to make three major changes to improve user experience.
1. Place some information on the home page even when there are no donations available (current black home page confused 90% of users)
2. Make distance the priority when donations are listed through a map-based pickup process
3. Include push-notifications to give users/restaurants updates
Our major change to the APP after conducting focus groups is to prioritize distance for convenience seekers through a map-based pick up process. Donations from restaurants (including the number of portions) will show up on a map within the certain distance set by users. This way, users will have a more intuitive sense of where the donation is. Once they tap on the green button, they receive restaurant information (source: Yelp). Tapping once again leads to the detailed information page including how to get there, portions left, and collection time.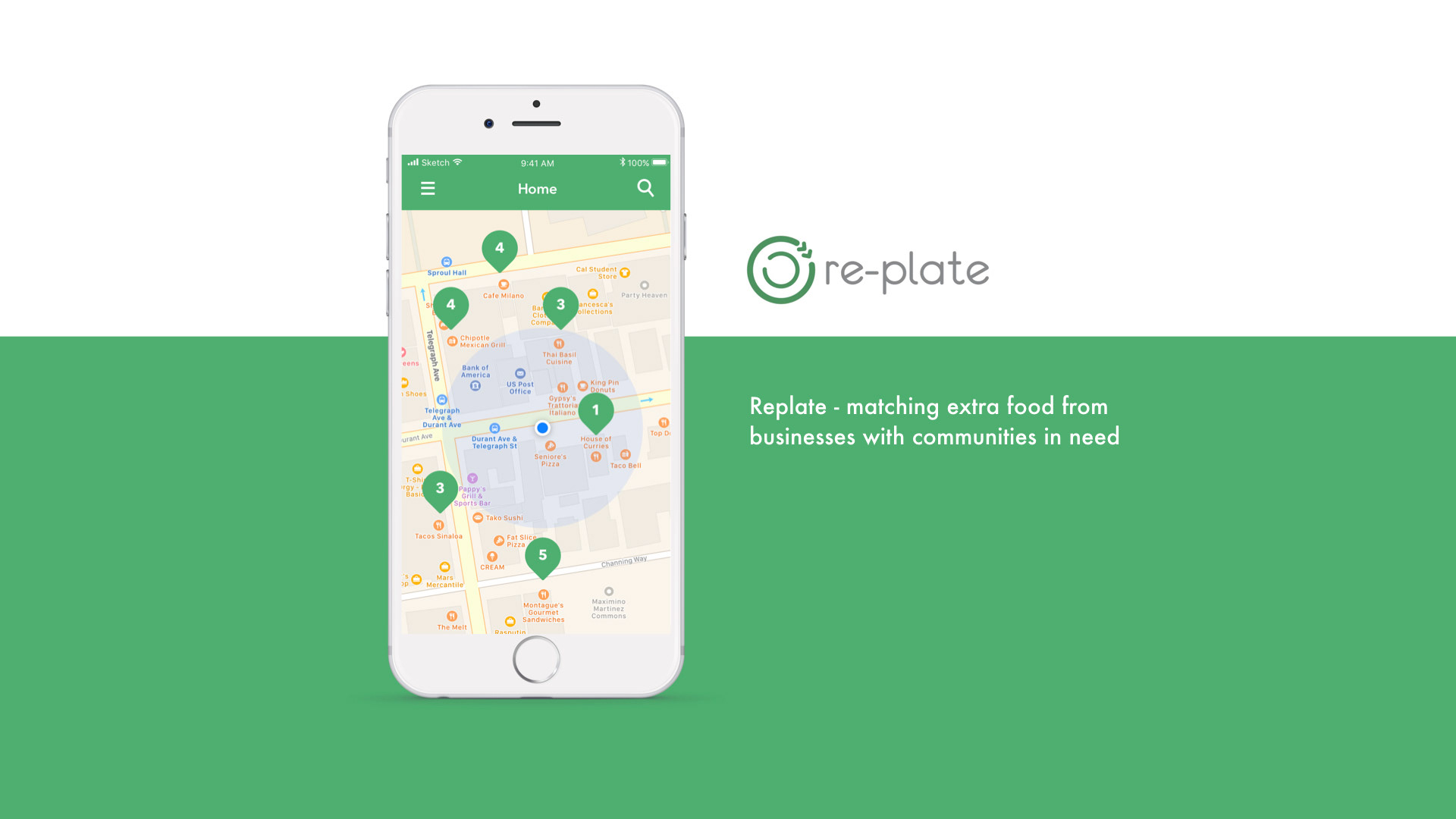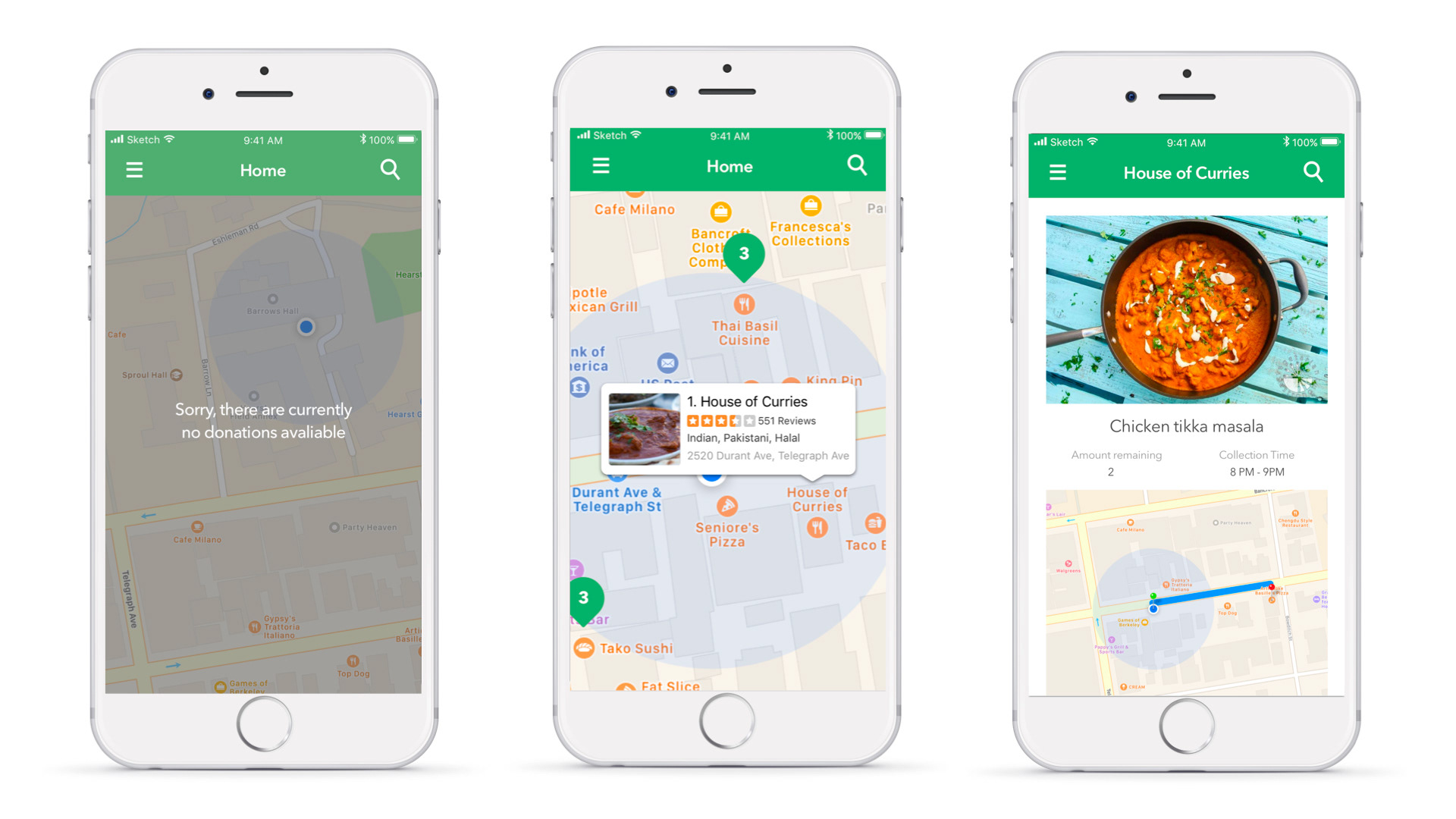 We also included a notification function when new donations nearby are posted.
Side menu is redesigned to be more modern and consistent. 
In

the preferences page, users can customize their distance preferences as well as dietary preferences.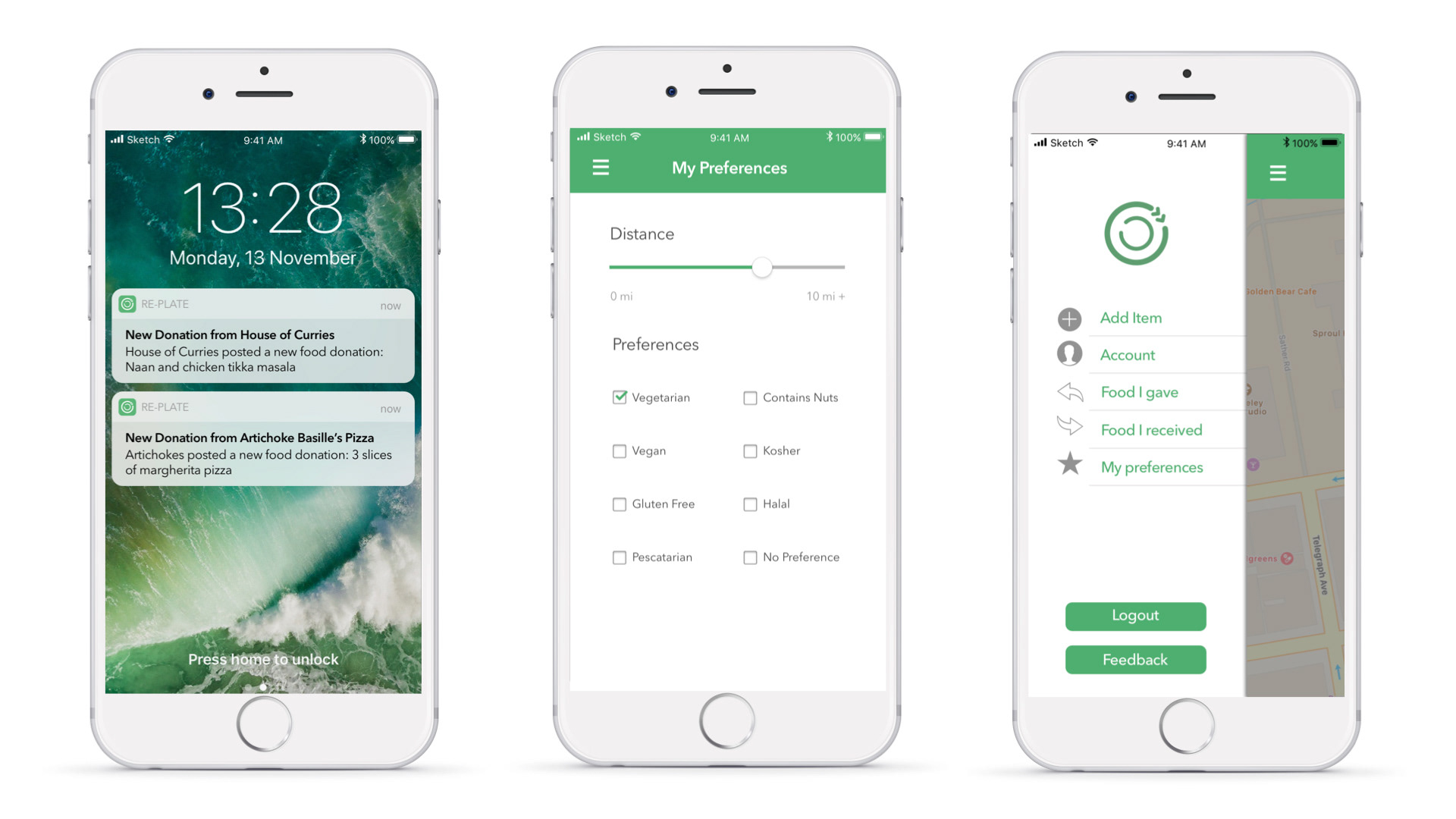 Justine Sizemore, Angela Mesgarzadeh, Anna Liang, Carmel Lee, Essie Xu, Frances Wu, Kenneth Ng