Help Etsy target a user pain point that can be improved & redesign it
After conducting exploratory research and interviews with several Etsy sellers, we found several pain points:
- Because Etsy is such a huge platform, it's hard for small sellers/starters to stand out.
- A lot of shops that mass-produce their products sell them at a lower price, taking sales away from actual small businesses who hand make all their handicrafts.
- Sellers are conscious of the environmental impact from their plastic packaging.
The insight we gained was that w

hile Etsy sellers cared about their environmental footprint, they were ultimately concerned with gaining visibility and profit.

​​​​​​​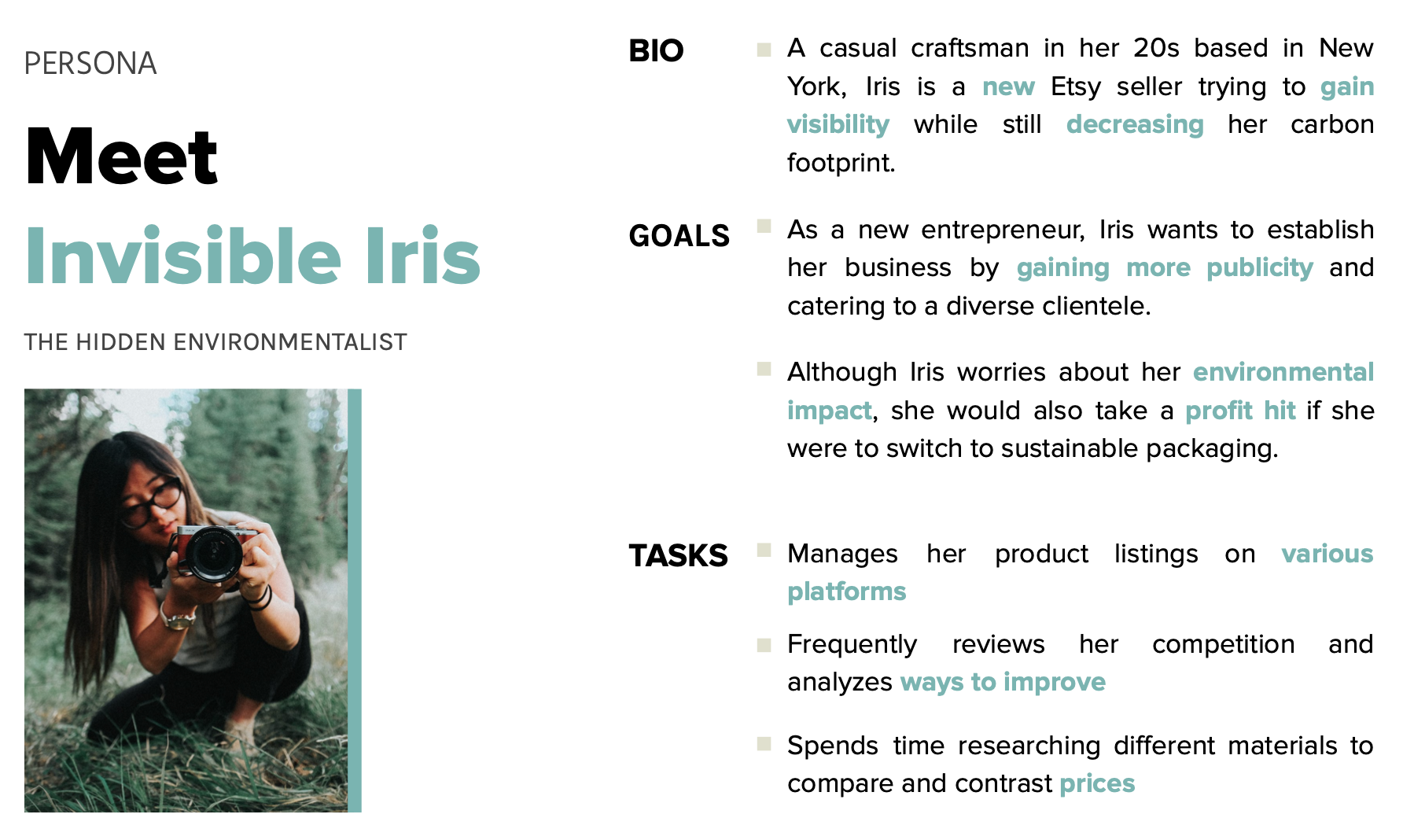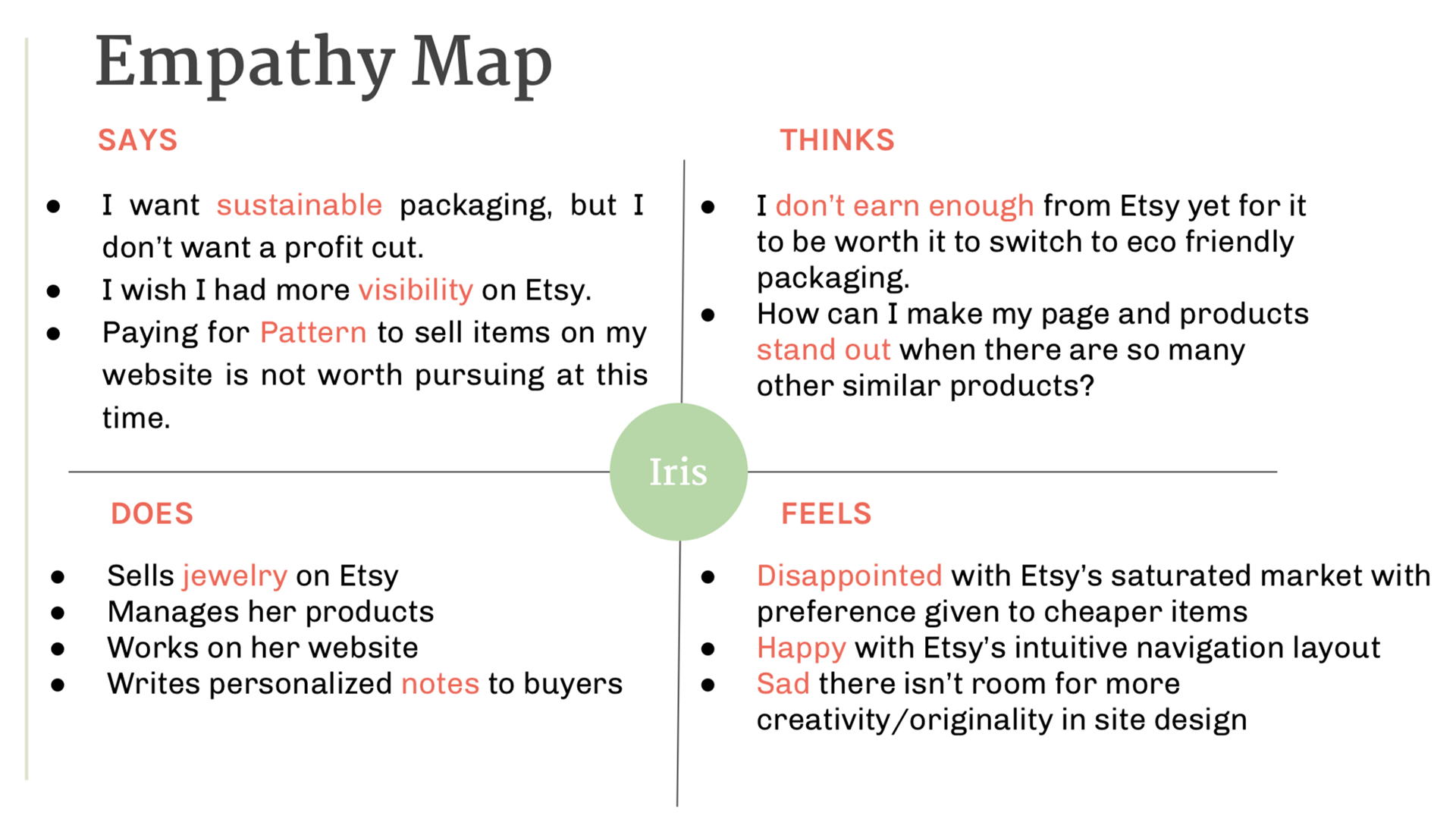 - Recycling used packaging 
- Platform providing packaging to sellers
- Benefits and rewards for being sustainable 
- Better algorithm for listings to favor smaller sellers 
- Special category for certain sellers
Based on these problems, we created a storyboard: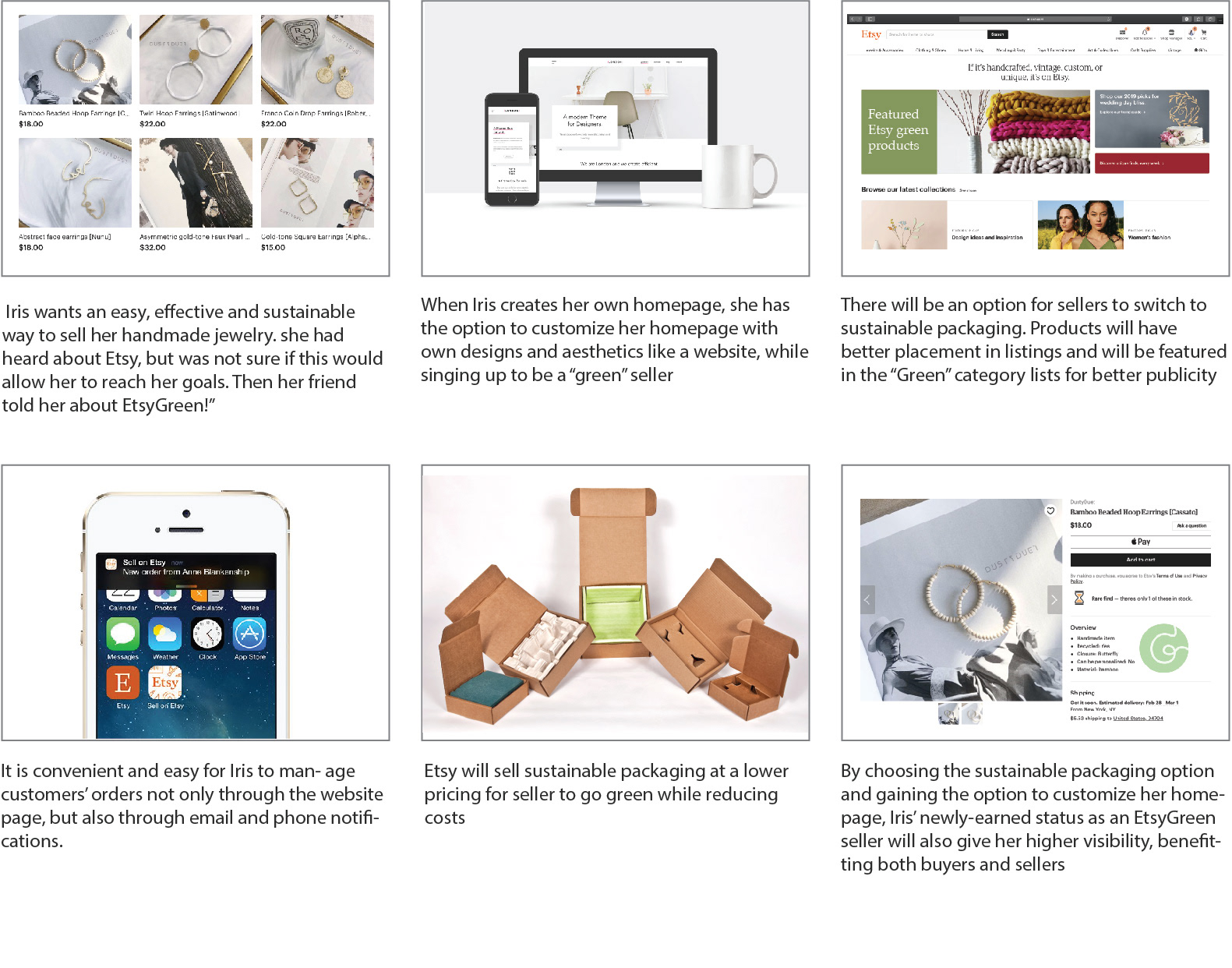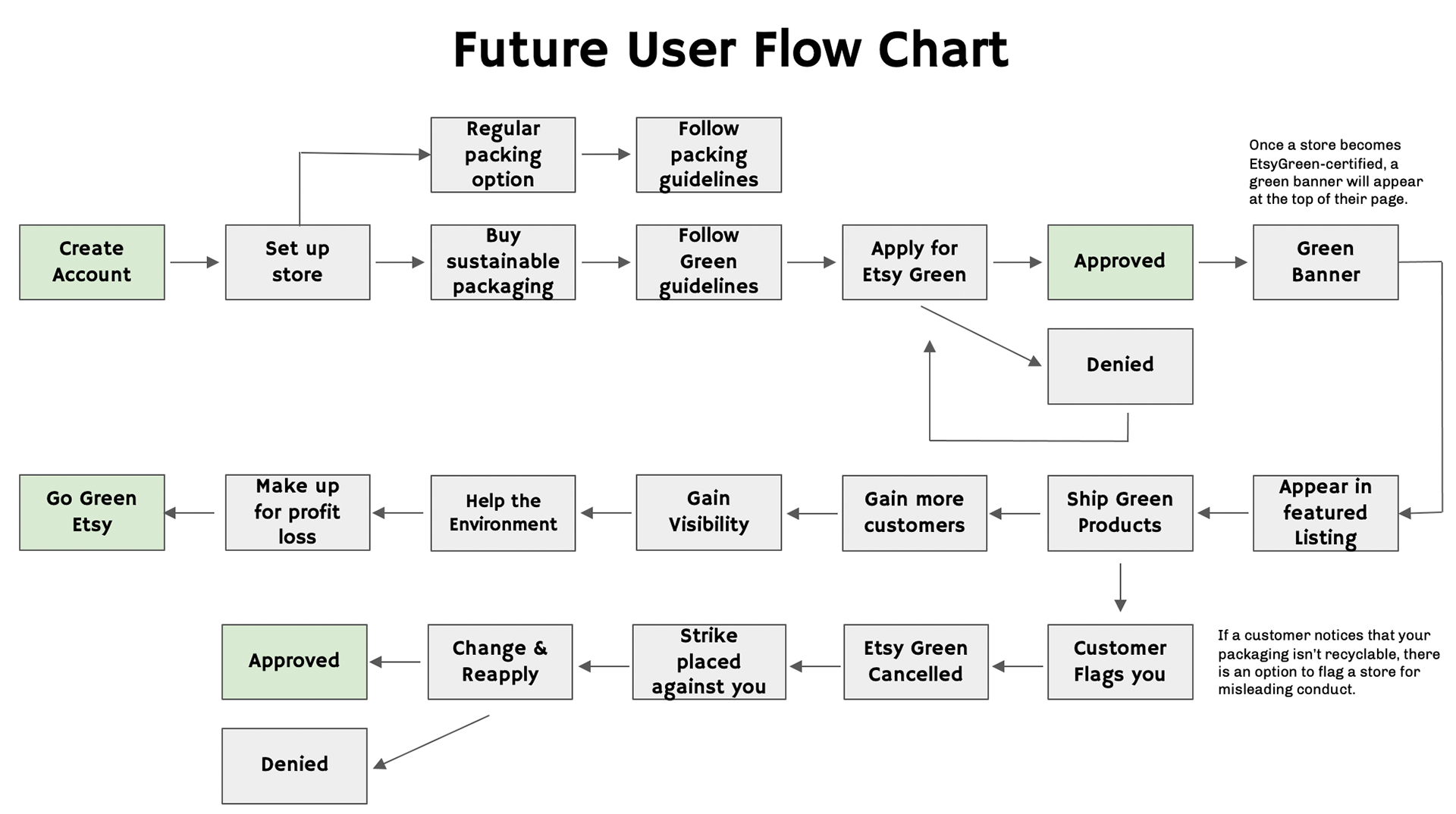 Introducing Etsy Green, a brand new feature for Etsy sellers to "go green" and use sustainable packaging while receiving benefits such as rewards and featuring.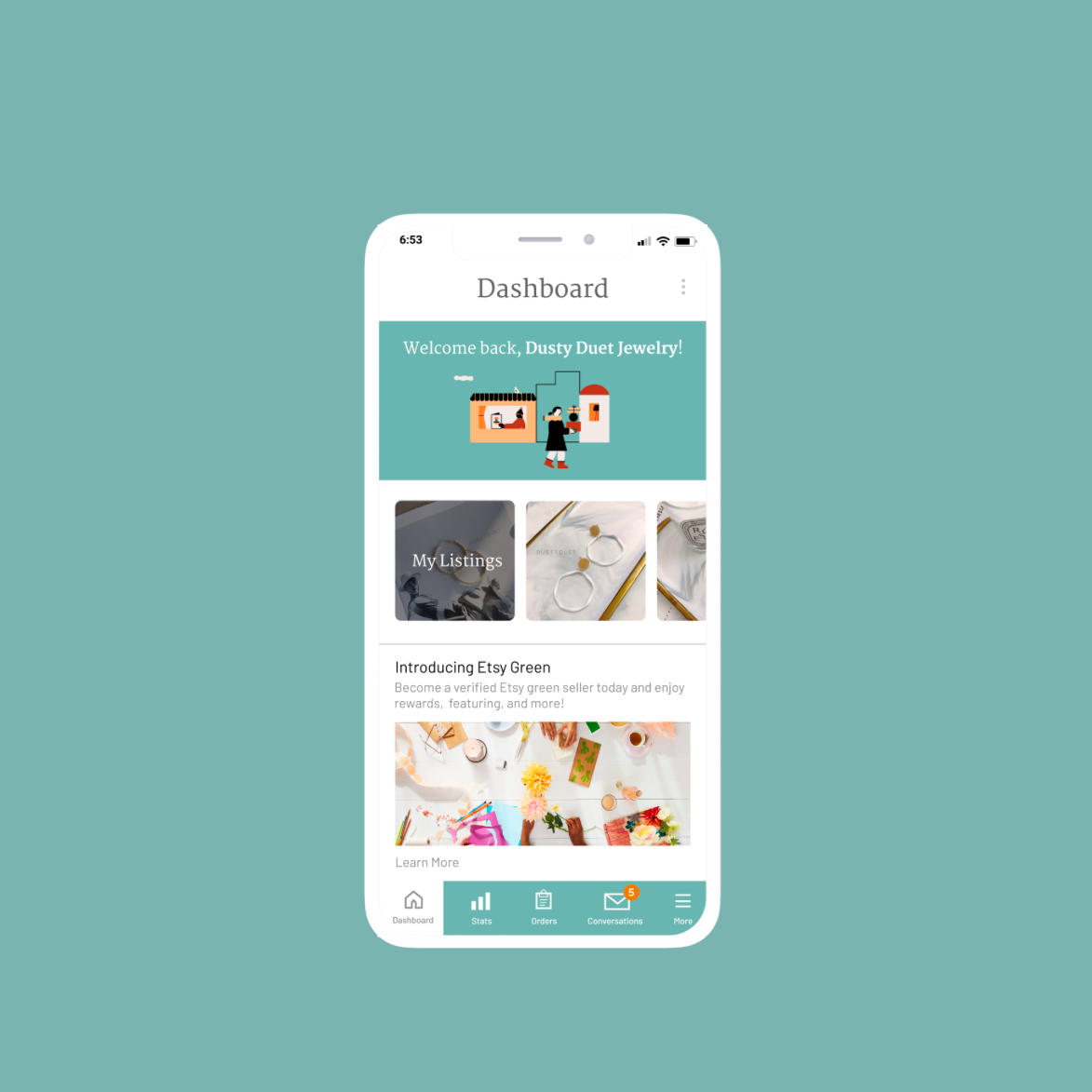 https://www.figma.com/file/BAnd0AxxeSfVhNiWlUn7IT2p/INV-DES-24?node-id=0%3A1